Wilderness North RanchÒ

1996 Ernst Rd., Quesnel, B.C.



250-991-0140

(Add Email Logo)
(Add more space here)
providing 'year round' programs...
(Add more space here- Change the following font size and colour)
Saddle Horse Hunts in the 'Cariboo'
(Self-Guided Hunts - B.C. Residents)
C.O.R.E. Saddle Horse Hunt Program
(Individuals - Groups)
C.O.R.E. Private Program - In-Home Instruction
(Quesnel, Prince George, Williams Lake, 100 Mile House)
Wilderness Guide Programs
(Adults & Youth)
Wildlife Photography Expeditions on Horseback
(Amateur, Professional, Stock Photographers)
Western Horsemanship Programs
(Adults & Youth)
Western Horse Training
(Exhange Program)
Trail Rides - Campouts - Packtrips
(Individuals, Families, Groups)
(Change font colour)
Bob Manning, Outfitter
1996 Ernst Rd.,
Quesnel, B.C.
V2J 6H6
(Change the following font size and colour)
Phone today for ...
'Personal Assistance' & 'Brochure Curriculum'
Wilderness North Ranch(Remove Registered symbol))


...located in Central British Columbia, Canada (Change font colour)
Where are we located?
(Management Unit 5:13 - LEH Application 5:13B)
Quesnel is located 422 miles north of Vancouver, B.C.
Elevation:1,600 ft above sea level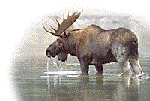 (Add Bear Photo)

The Wilderness North Ranch is located in central British Columbia, (approximately 15 miles southwest of Quesnel, B.C.), and is surrounded by thousands of square miles of remote frontier. The area is abundant with the sights and sounds of many different species of wildlife ...offering a unique wilderness experience!












Bob Manning, Outfitter (Change font colour and format)

Bob Manning is an experienced outdoorsman, outfitter and wrangler, hunting and conservation instructor (Certified C.O.R.E. Examiner) and former hunting guide (Guide Outfitters Association of B.C.). He has developed miles of secluded trails that lead to major wildlife habitat for 'big game hunting', 'conservation education programs', wildlife photography expeditions' as well as 'trail riding, campouts and pack trips'.

Bob is a former certified professional photographer holding a Master of Arts Photographer (MAP) diploma, and a Master Craftsman of Arts (MCA) diploma, with the School of Modern Photography (1979). He was a former member of the Professional Photographers of America (1982-1991) and owned and operated 'Robert Manning International, Inc.' (1980-1990), a professional photography studio in downtown Vancouver, British Columbia.